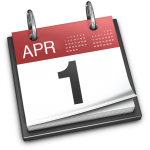 The Covert Agency has retracted its previous blog entry (posted April 1st, 2011) and apologizes for any confusion or stock purchases based on the information contained in that release. Contrary to the fraudulent report, the fledgling "virtual" agency was not purchased by Omnicom Corp for an undisclosed amount.
After a thorough investigation, it was determined that an unidentified operative working even deeper undercover hacked the Covert Agency blog site yesterday as an April Fool's Day hoax.
"While we regret this security breach," commented Jennifer Kang, Covert Agency Business Manager, "If Omnicom CEO John Wren ever wants to talk, we'll listen."
The Covert Agency is widely known as "the best-kept secret in Marketing Communications" and has been in operation since late 2010.