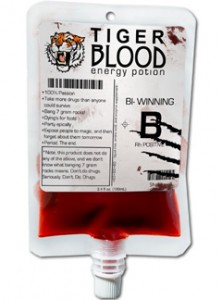 Earlier this week, the Covert Agency "leaked" a new online banner campaign for one of its more relatively-unknown clients, MyiCourse.com.
"This banner campaign, though limited in budget, features some well-known personalities and has been generating a lot of buzz within our website's online community and also in the broader market," MyiCourse owner and spokesman Michael Stahl was quoted as saying.
The campaign features several infamous celebrities, in many cases depicted by their recent mug shots, accompanied by the title of a hypothetical online course that each would be uniquely adept at teaching. For example, Charlie Sheen (pre-#TigerBlood) would be well qualified to teach a course on "How to Choose a Hooker." The world's leading heiress, Paris Hilton, might be inclined to offer a course on "How to get by on $50k a day." And the inimitable Tony Hayward (ex-CEO of British Petroleum) might consider a course offering entitled, "Keeping Our Beaches Clean."
"We knew our work was timely, but thanks to the recent spike in Charlie Sheen's online popularity, we had no idea how timely it would be," said Jennifer Kang, Covert Agency Business Manager.
MyiCourse.com was formed in 2009 and has grown to include over 4,200 registered users. It is primarily a free, online community that encourages its members to "make the most of what they know" by sharing or exchanging knowledge that is unique to their particular area of expertise. The created coursework and customizable learning management platform allow anyone the opportunity to share their knowledge with others.
The campaign, which was originally created in late 2010, and has appeared on the MyiCourse.com website and its affiliated sites over the past three months. Media spending was undisclosed at the time of this posting.
For more information, please contact Jennifer Kang, Covert Agency Business Manager at 323.899.0579.
– - end of story – -